How to order? 👇
The Florist Story can give you a happy experience for online shopping.
Ordering our products, and it only takes a few minutes to complete the process.
1)Click buy now/add to cart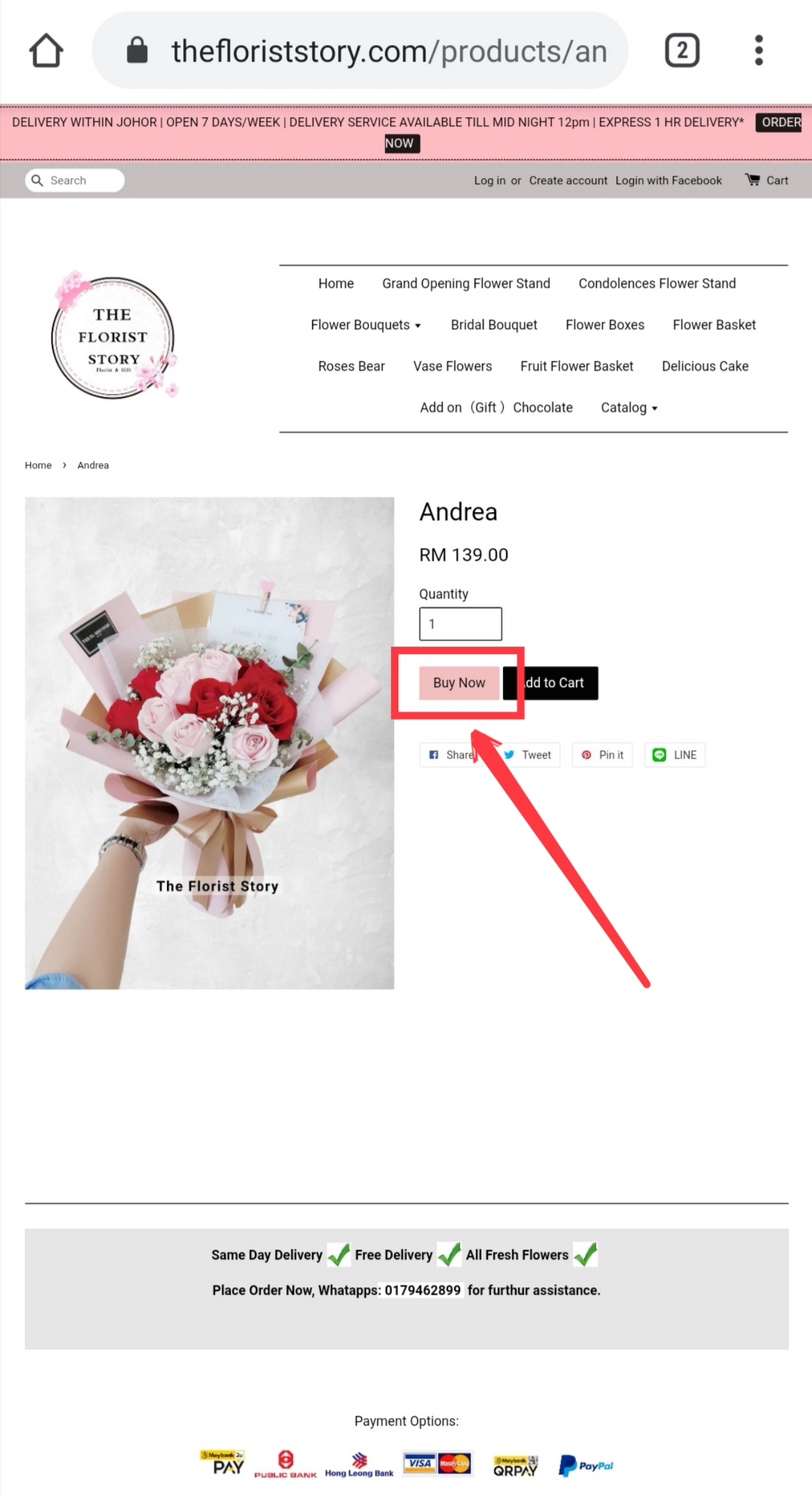 2)Fill in the information, and place Order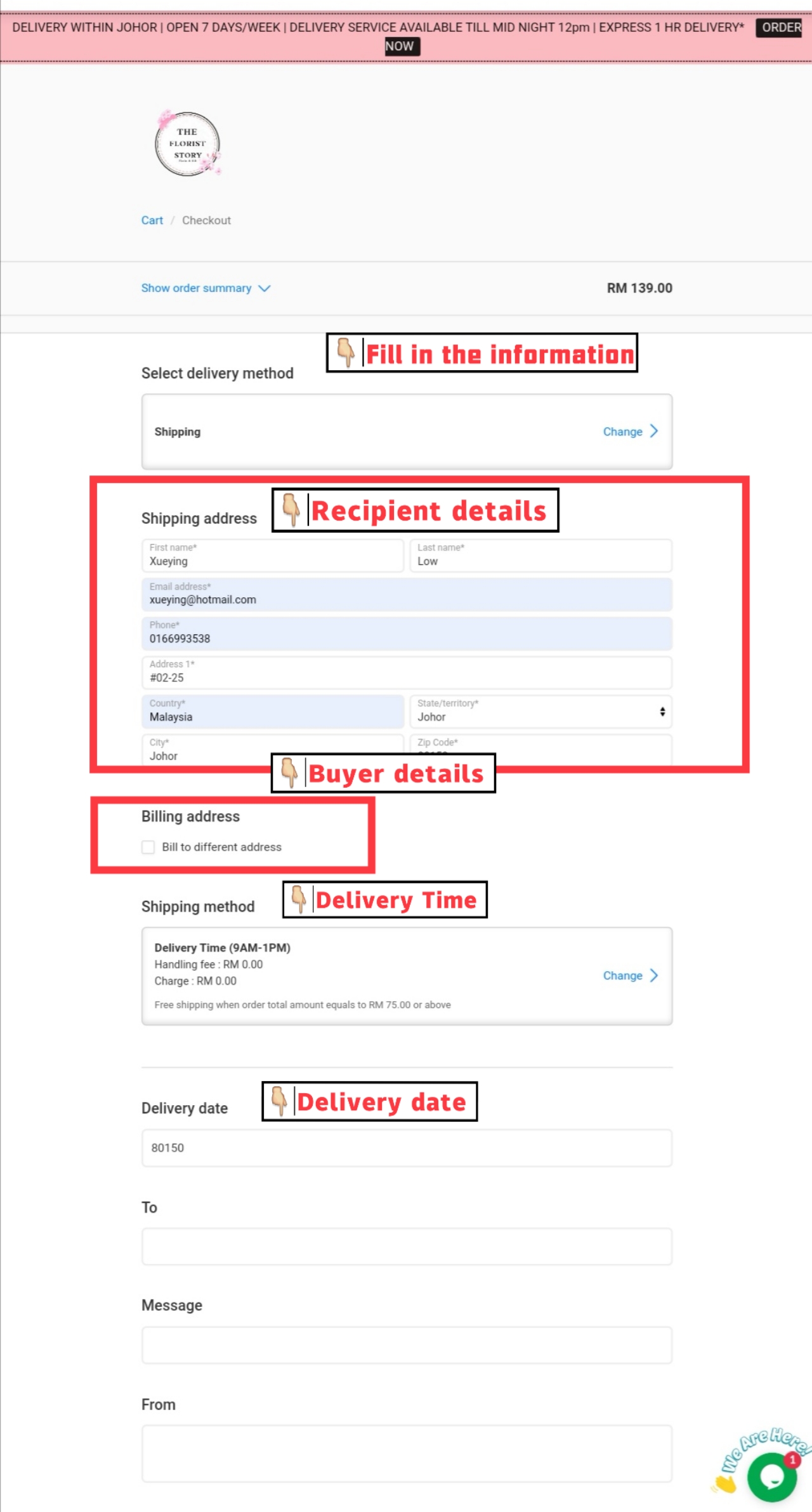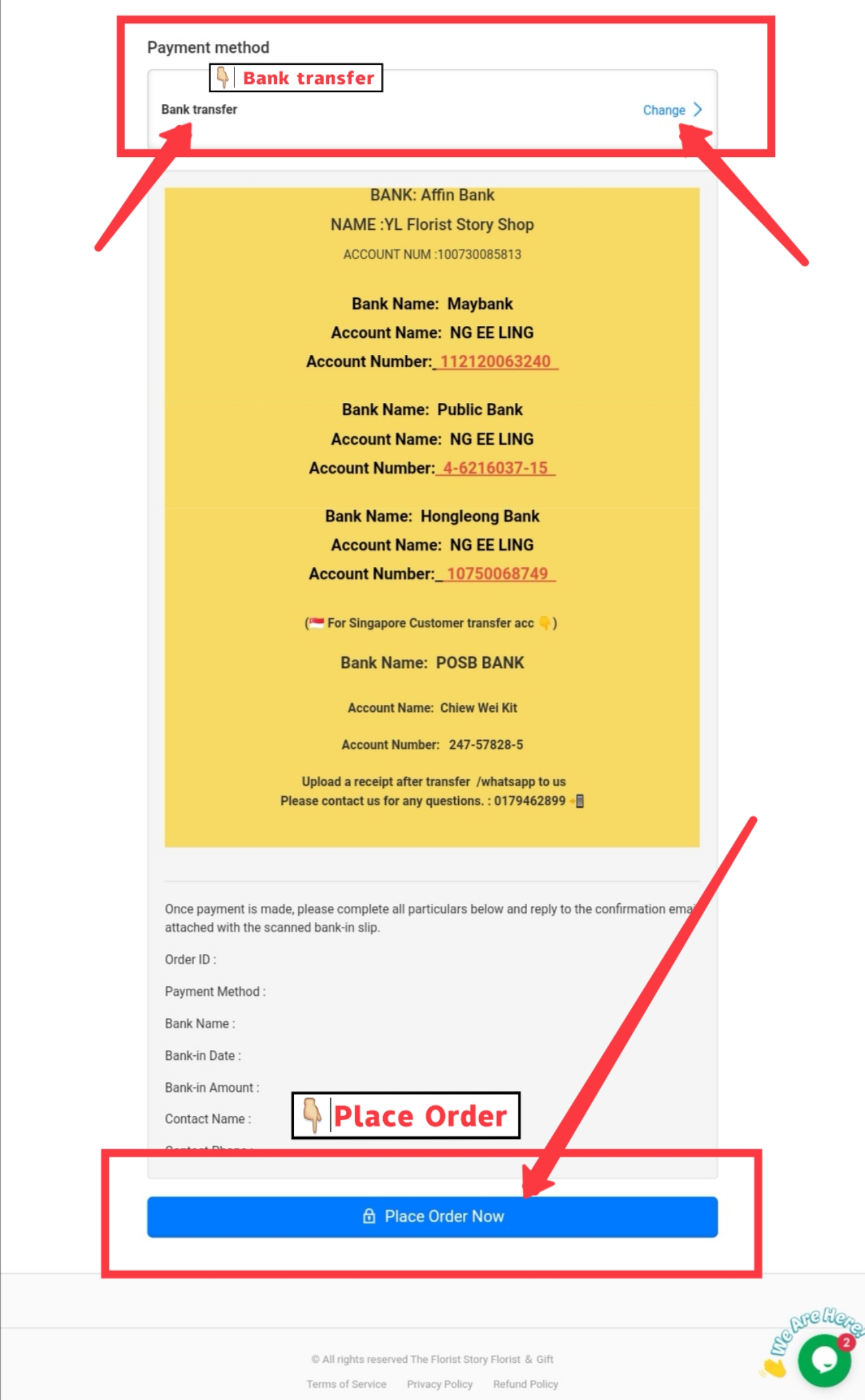 3) order confirm, after bank transfer, upload Receipt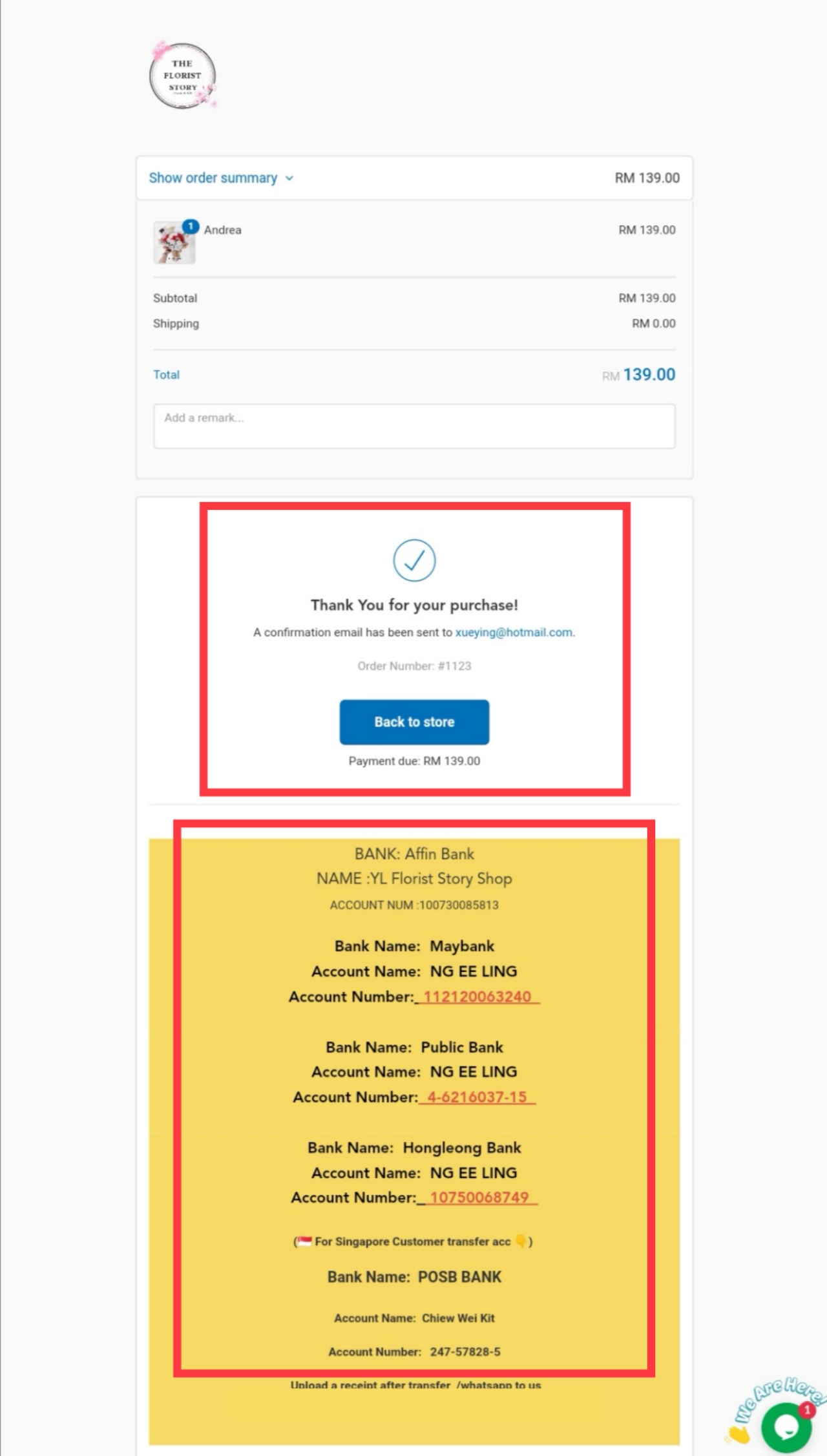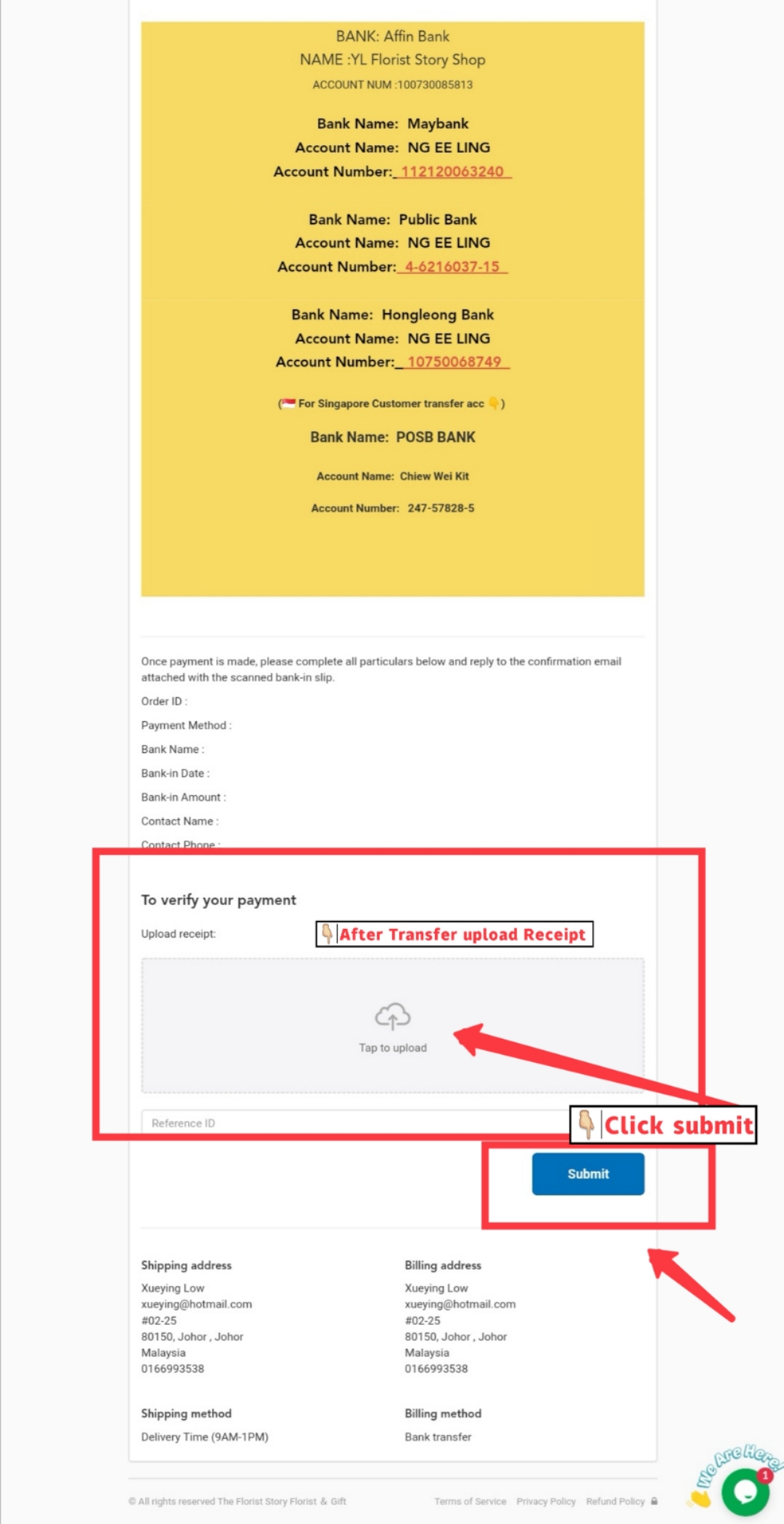 Credit Card payment :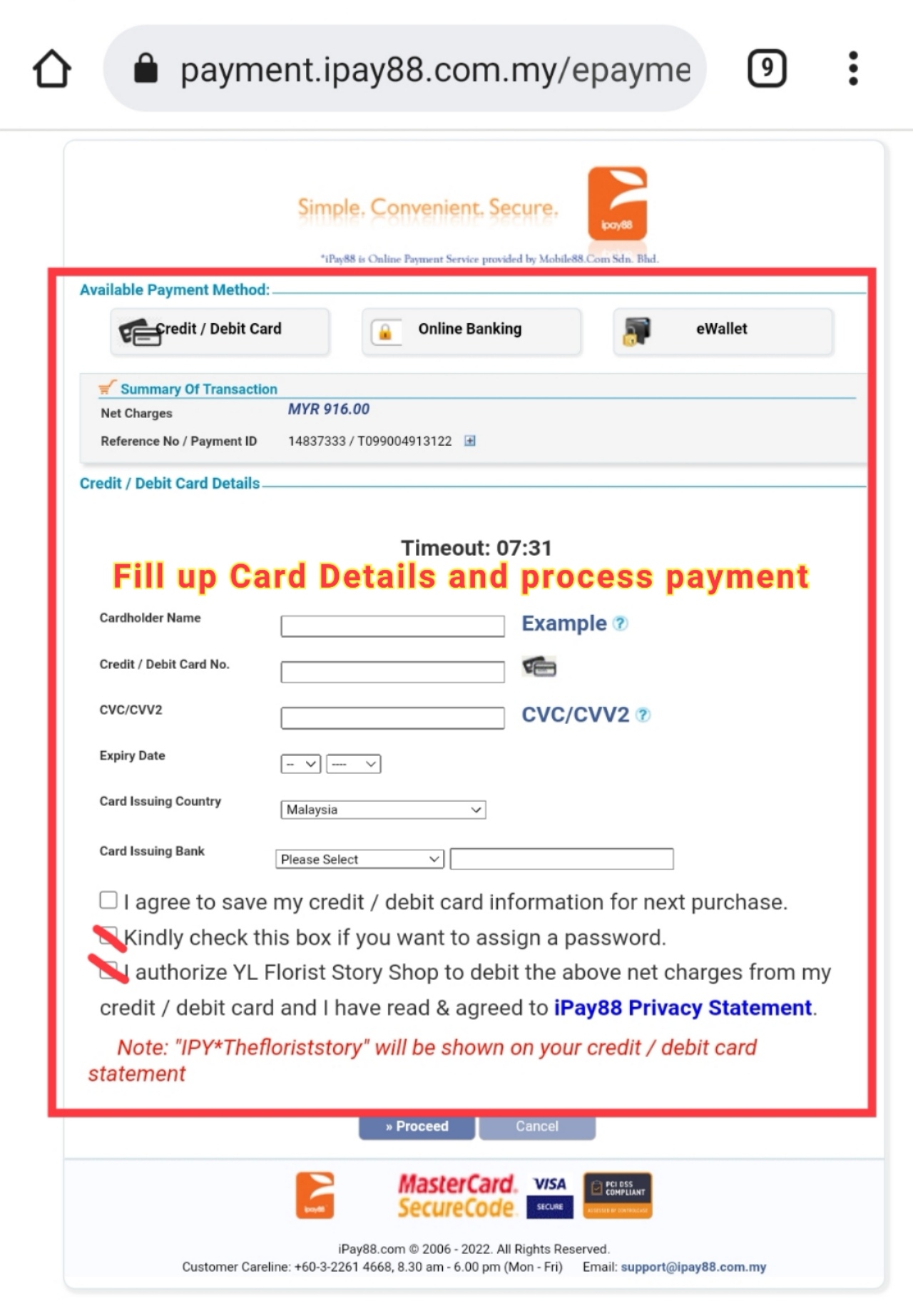 Order Done, Happy Shopping. Thanks!